I'm mildly allergic to Penicillin. And also, the words "trainings" or "seminars" as descriptors of my work.
Seminars and trainings are – to me – largely one-way transfers of facts, knowledge, or information.
They have their place. But not in my bio.
True leadership development– the thing I actually do – comes not from telling or teaching, but from dialog, practice, and action. It may have a classroom component, like in our SIMPLE Group coaching program.
But there must be application and action, interstitially, as well. Change comes not from talking about – but from doing, from taking on the new, the uncomfortable.
Times of recession bring hardship…but also, tremendous opportunity for leaders if we seek it.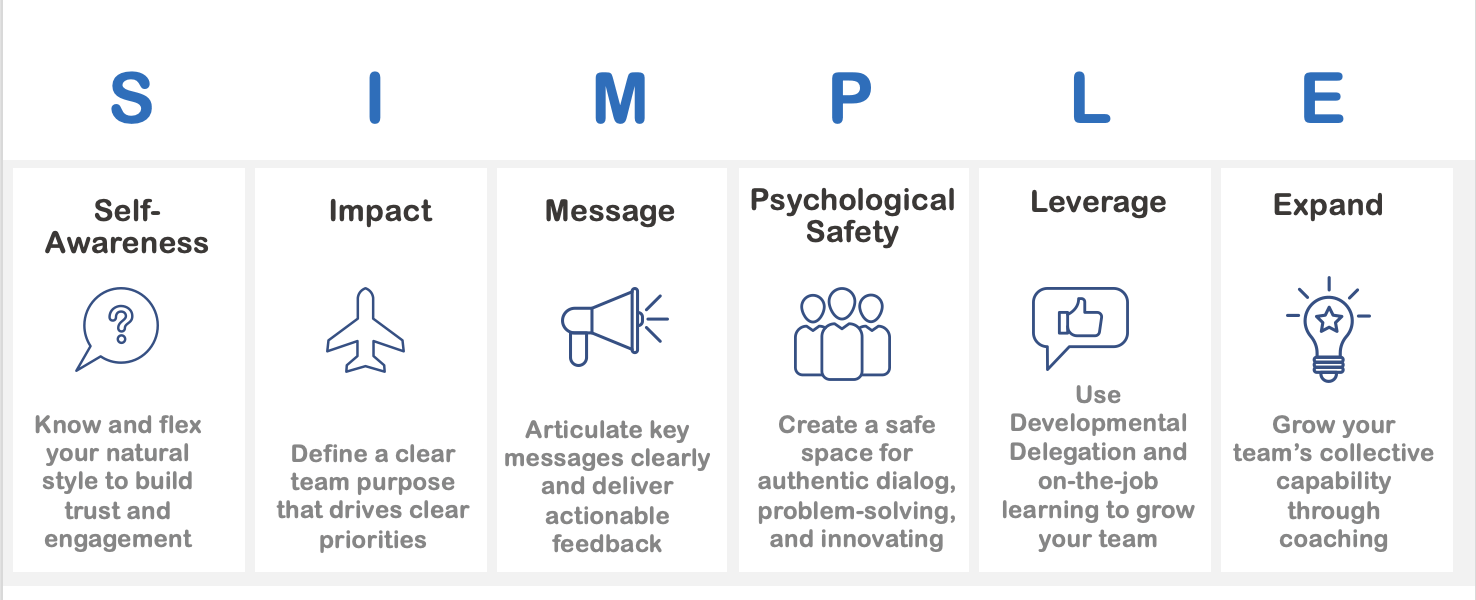 Is your organization running lean right now? Fewer people? Resources? Then THIS is the moment to let your hungry leaders shine.
Without overwhelming or taking advantage of anyone, ask yourself:
o   Before we shut down this project, is there someone hungry who's been seeking more who may want to take on the challenge?
o   While we've had to reduce the size of this team, is there one member who might informally step into a coaching or mentoring role for their peers?
o   Have we delegated, developmentally, some of the work that has the potential to deliver real impact if we get it into the hands of someone hungry and excited?
o   Have we sufficiently challenged our leaders to clearly articulate critical priorities to ensure we're all rowing in the same direction rather than competing for resources?
The answers to all of these questions – and more – have the potential to fuel your leadership pipeline. Which really is what leadership development is designed to do.
Your job? It's to find the opportunities and label them as development.
No one wants to feel dumped on in tight times. But your hungry, high-potential leaders? They sure want to feel trusted, invested in, developed.
So offer them a great opportunity – to stretch, to grow, to take on something new, something of consequence. And let them know how crucial this is to their development.
Set clear expectations, provide tools, support, and coaching along the way.
But let them shine. This can be a real win-win. Even – or especially – in a recession.
If you can afford to supplement with group coaching, we hope you will. And we really hope you'll get in touch.
But if not? You got this…