Employee Experience Power Up
Let's ask, listen, and learn what will unlock your team's magic
You're leading a team that's doing…fine.  But just imagine if they were:
collaborating more effectively
more engaged in delighting your customers
delivering results more efficiently or impactfully
bringing more innovation and creativity to the table
actively seeking out opportunities to grow and build new skills
excited and energized
We're bullish on the Employee Experience.
We believe to our core that when you truly get what the employee experience is (and what it's not!) you'll be bullish too. It's not the froth and sunshine of free food and foosball tables. It's the real stuff- the guts of how we work, grow, connect, and be whole. These are the experiences that fuel the human spirit and the work. All at once.
So, OK. But…how? Like – what actual stuff can we do, what changes can we make? And where do we start? And also when do we do our day jobs? These are normal questions.
But the good news is – we've got you. Because the answers are…you ask your team. And you start small. You listen and learn and make just one small change at a time.
Here's how it works.
Book your session between December 2022 and March 2023 and your total cost will be $575. The value's pretty unbeatable.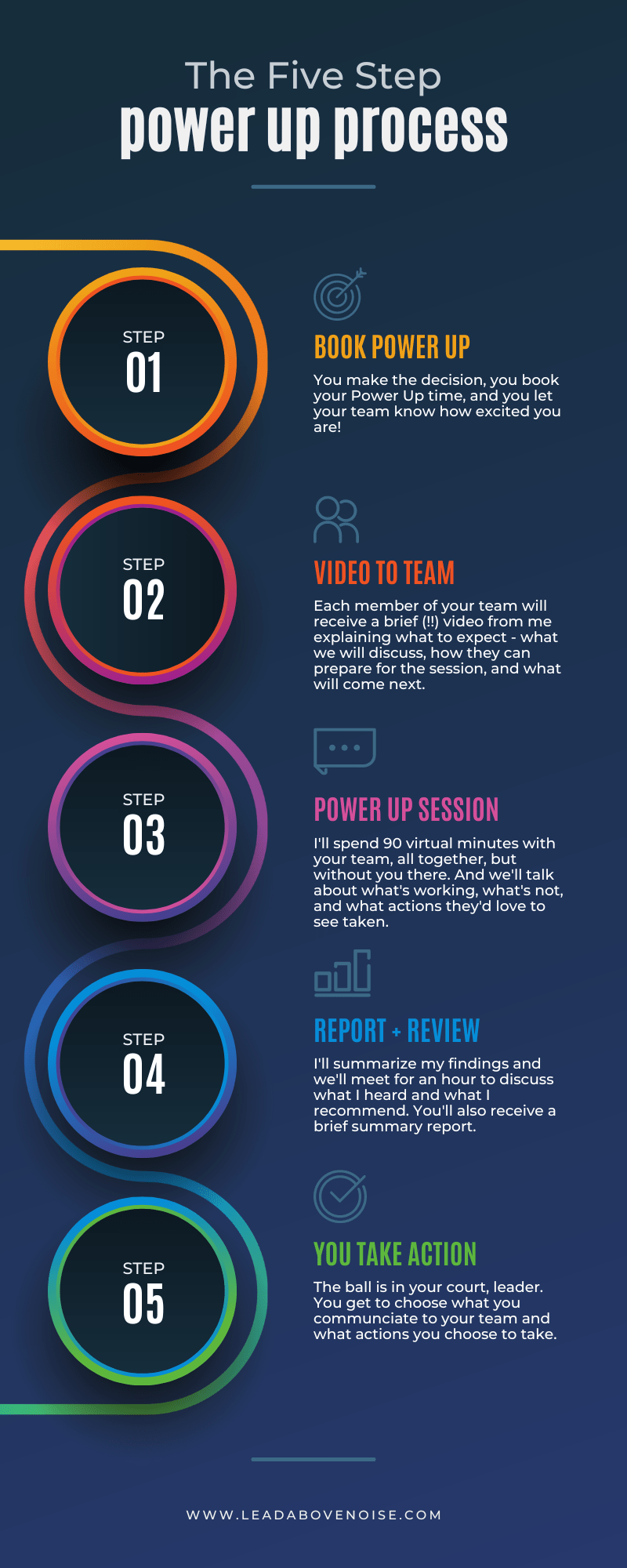 Have questions? Send an email to Info@LeadAboveNoise. We'll hit your back pronto.
Book your Power Up!